The Glitzy Balloon Company have created so many of these surprise birthday set ups now, all unique to that person and absolutely love doing them. Balloons have always put a smile on peoples faces, fact! When hubby goes all out it will literally bring tears of joy to her face. I know this happens, I have seen it, she will really appreciate her lovely surprise, and you will well and truly get brownie points.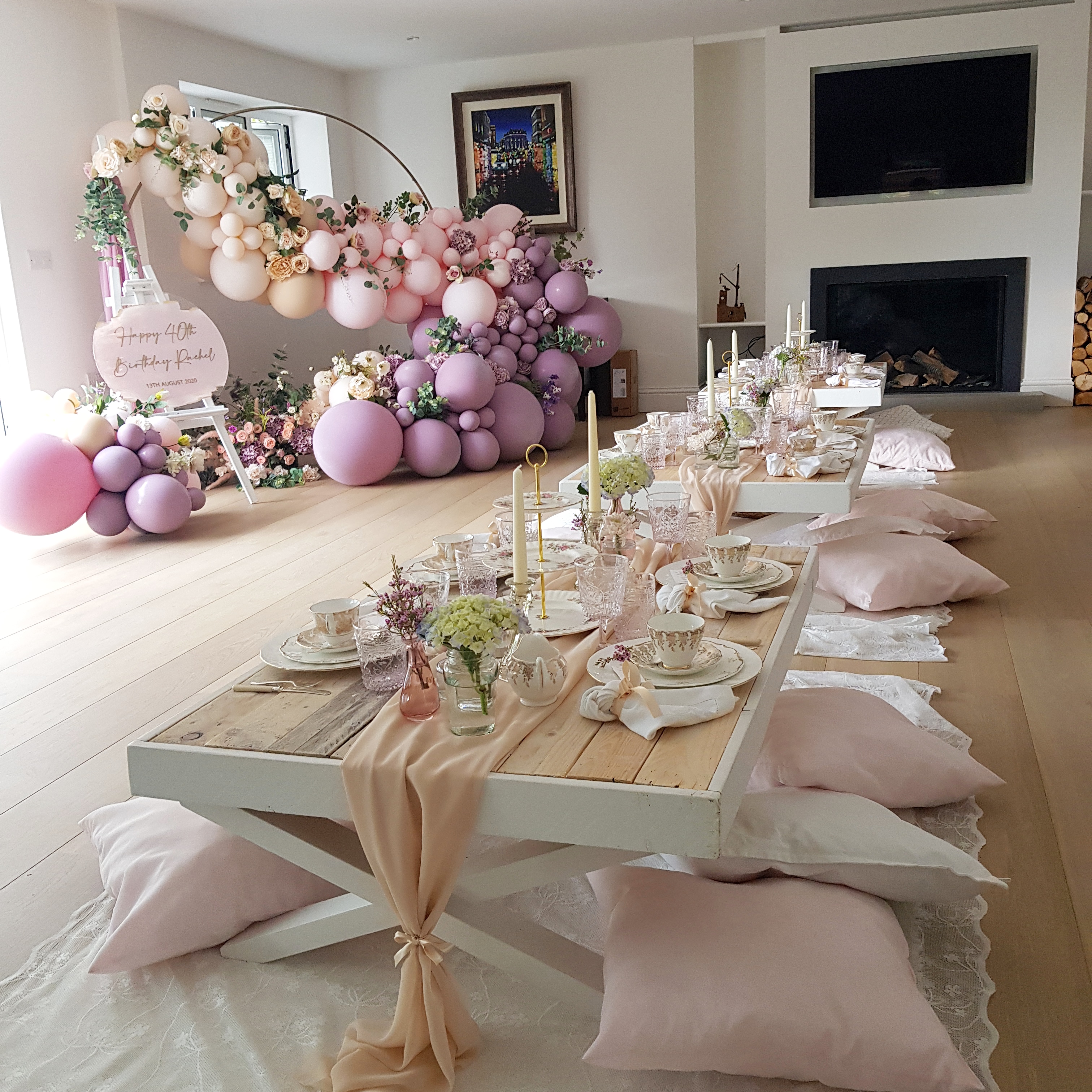 A stunning sweet only platter that matches my balloons perfectly, what woman wouldn't adore such detail on a sweet only platter!
A beautiful mix of antipasti and sweet strawberries dipped in chocolate, fresh figs, homemade pesto, olives, berries and an array of other gorgeousness would go down perfectly with a glass of sparkly for your special lady!
TRICOLORE GRAZING SALAD
Buffalo mozzarella (always!), rainbow vine tomatoes, perfectly ripe avocados and homemade basil pesto all drizzled in extra virgin olive oil. Perfect alongside our platters
Bespoke grazing platters that are made with lots of love and care, The Star Grazing Company are amazingly creative and artistic with food, I highly recommend hiring them along with a balloon installation, styling and food package. You literally wouldn't have to worry about a thing.
Beautiful Luxe Picnic
Beautiful Styling by Kim at My Little Tea Party, she will think of things that you simply wouldn't.
Every little detail is thought about!