Shimmer walls available to hire 6.5ft x 6.5ft.
Add Glamour to Your Event with Our Show-Stopping Shimmer Walls!
Our silver shimmer wall is guaranteed to elevate your event and make it unforgettable. It is a fantastic photo backdrop and when paired with a gorgeous balloon garland by The Glitzy Balloon Company, it will bring your event to life. You may have already heard of our popular gold shimmer wall, but we now have a silver one too which is sure to be a hit!
Other Colours Available:
Gold
Black
White
Iridescent Blue/Green
Iridescent Pink/Lilac
Neon Signs Available
Let's Party
Happy Birthday
Love
Til Death do us Party
Happily Ever After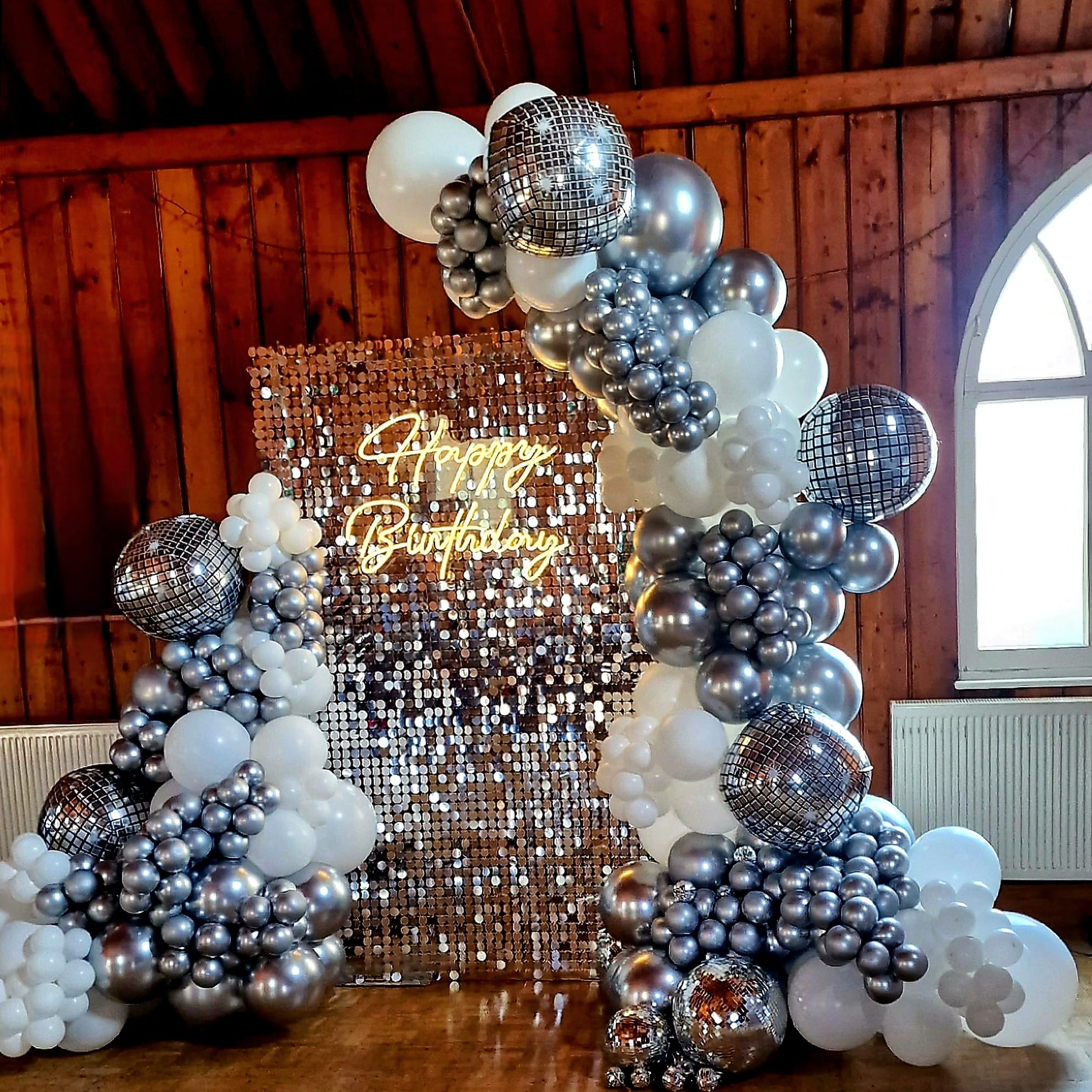 Iridescent Pink Shimmer Wall
Iridescent Green/Blue Shimmer Wall